Standard & Winged Elevators
While the goal in veterinary dentistry is to save teeth, sometimes it is necessary to extract them. Elevators are designed to elevate and cut the periodontal ligament in the extraction process.
The pod range of standard and winged elevators are quality instruments hand crafted in New Zealand and available in a range of sizes, curvatures and types to suit the variety of teeth shapes and sizes seen in companion animals. All pod elevators have ergonomic handles available in both compact and standard sizes to ensure perfect control for the user. pod instruments have a five year manufacturer's guarantee and are responsibly manufactured through a unique recycling programme. The blades and tips are made from surgical quality stainless steel to facilitate precise and effortless extraction while the ergonomic handles are made from recycled stainless steel. This recycled stainless steel is sourced from old instruments and we welcome you to help us to care for our environment by sending us your old instruments.
pod standard & winged elevators are used with a steady gentle rotational pressure for 10 to 30 seconds to stress the periodontal ligament and cause haemorrhage amongst its fibres, releasing the tooth particles from the alveolar bone. As the space develops, the elevator is pressed further apically along the tooth, using a slow twisting action on the instrument. Excess force can be avoided with the correct technique. This involves holding the jaw in one hand while using a correctly fitted elevator in the other hand and the index finger placed down the shaft to prevent slippage. This is important, especially with bone structures of questionable stability (caused by periodontal disease and bone loss) which are susceptible to fracture. pod winged elevators should not be used in a levered action since their function is to sever the ligament by sliding around the root. Once the tooth becomes loose, the elevator can be pressed to the bottom of the alveolus and leverage can then be used to remove the tooth.
pod Elevator Range
pod 1.3mm Slimline Root Elevator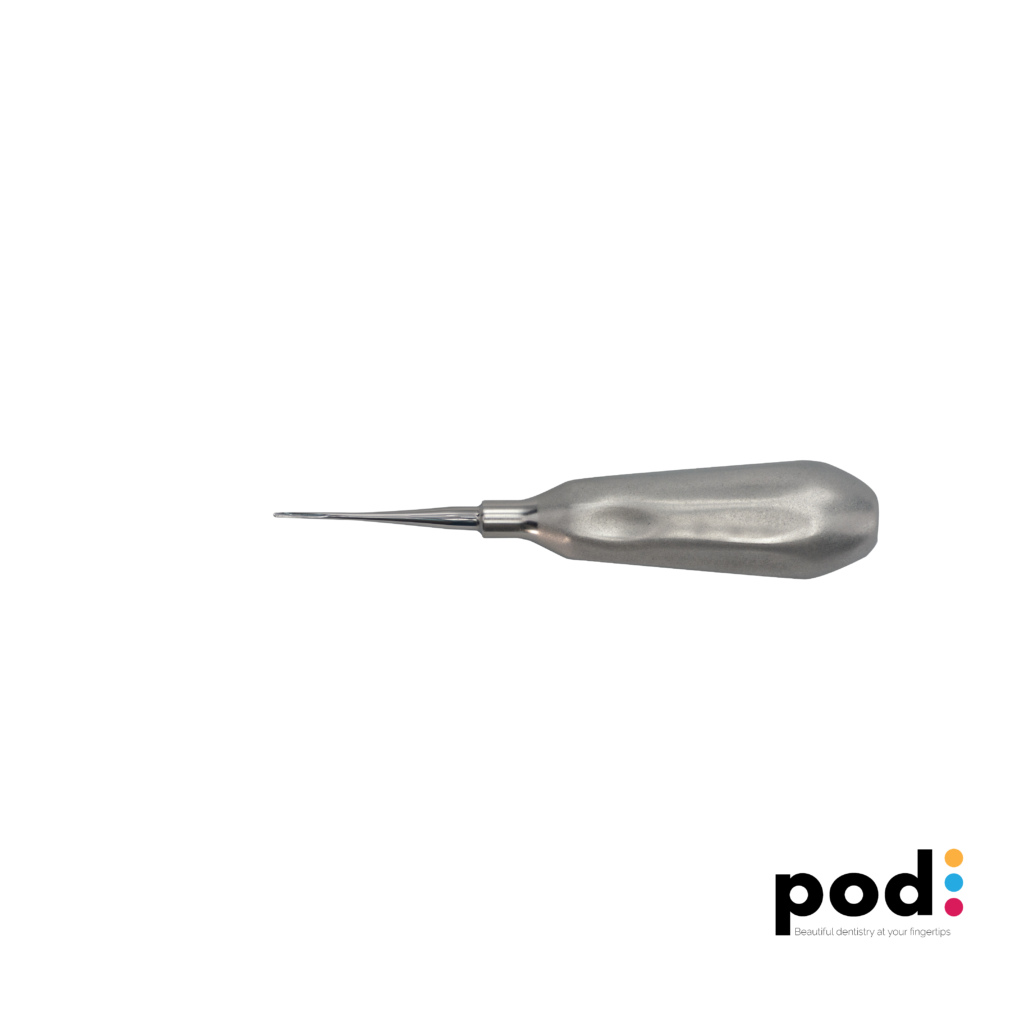 Item codes:
Compact Handle : POD1.3CRE
Standard Handle : POD1.3SRE
pod 1.8mm Slimline Root Elevator
Item codes:
Compact Handle: POD1.8CRE
Standard Handle : POD1.8SRE
pod 1.8mm Front Curve Slimline Root Elevator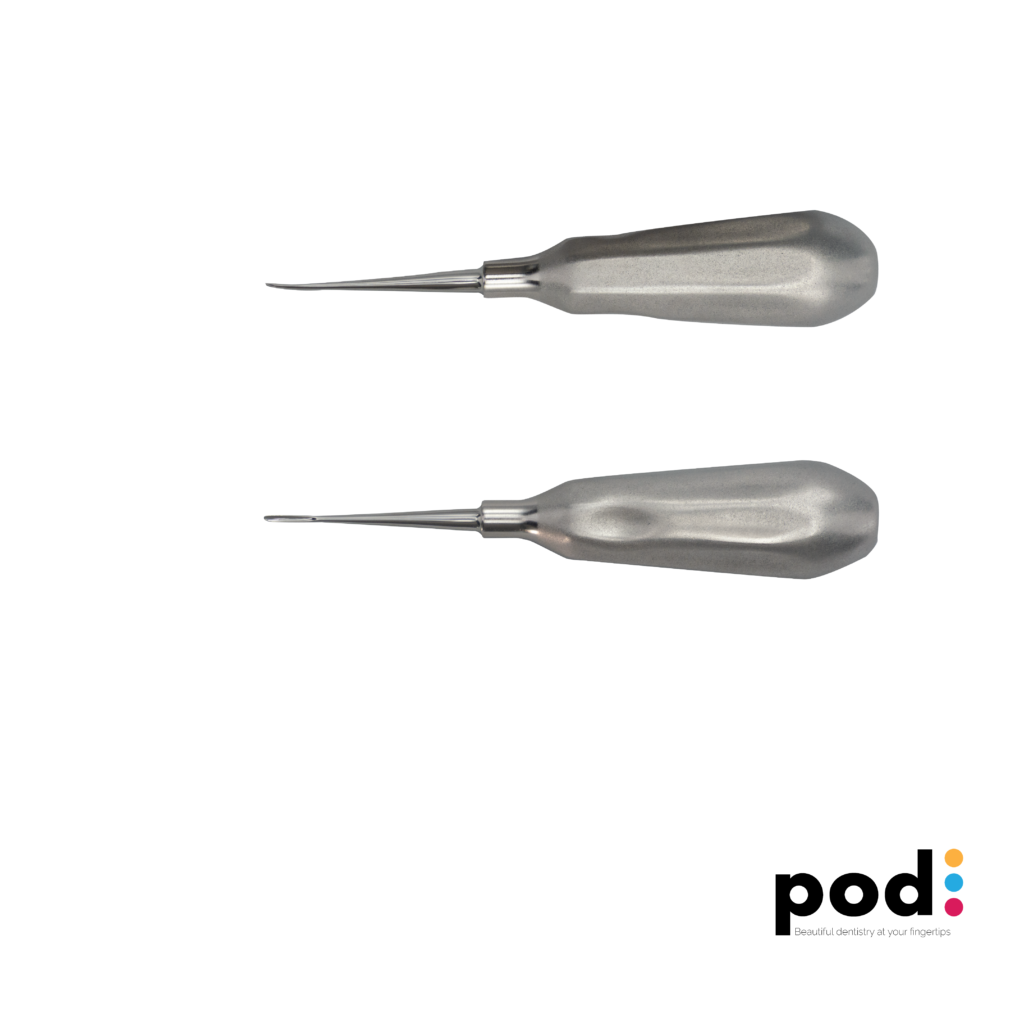 Item Codes:
Compact Handle : POD1.8FCCRE
Standard Handle : POD1.8FCSRE
pod 1.8mm Back Curve Slimline Root Elevator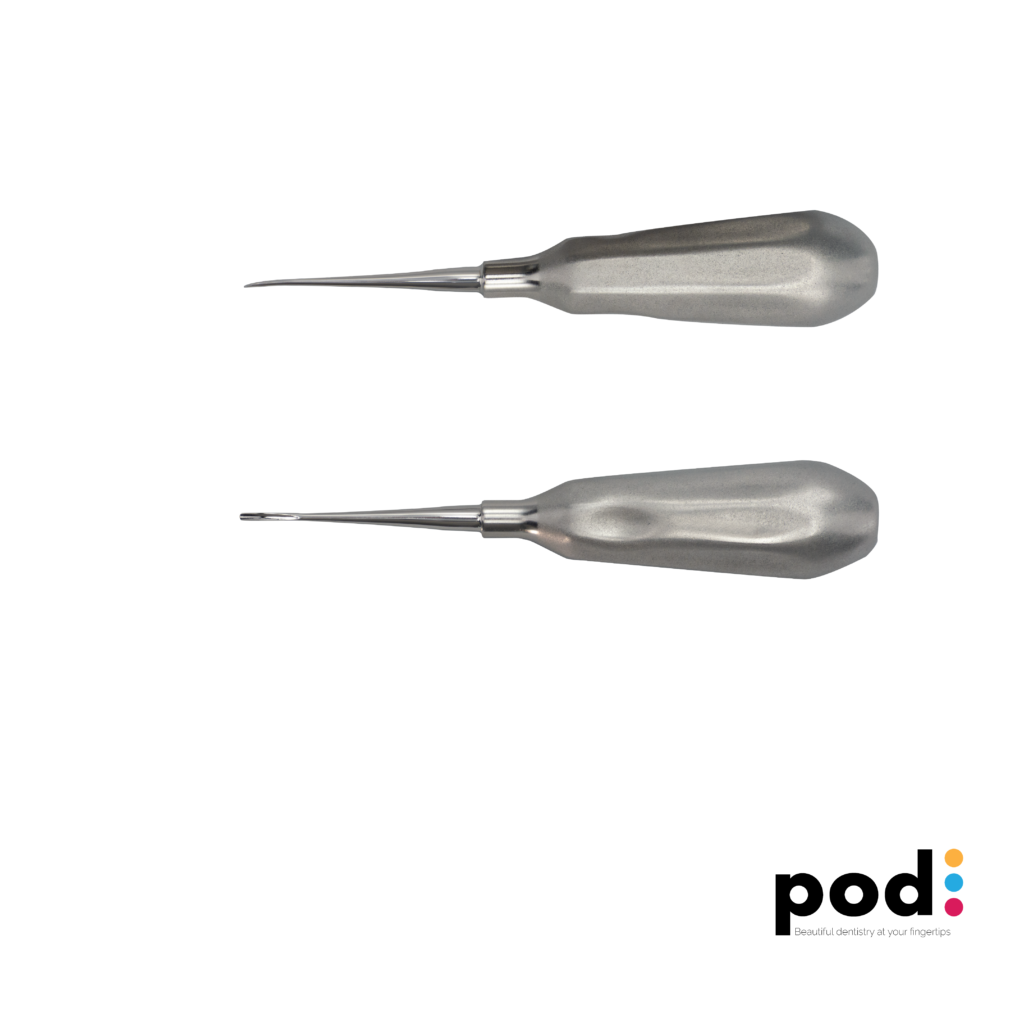 Item Codes:
Compact Handle : POD1.8BCCRE
Standard Handle : POD1.8BCSRE
---
pod 2mm Root Elevator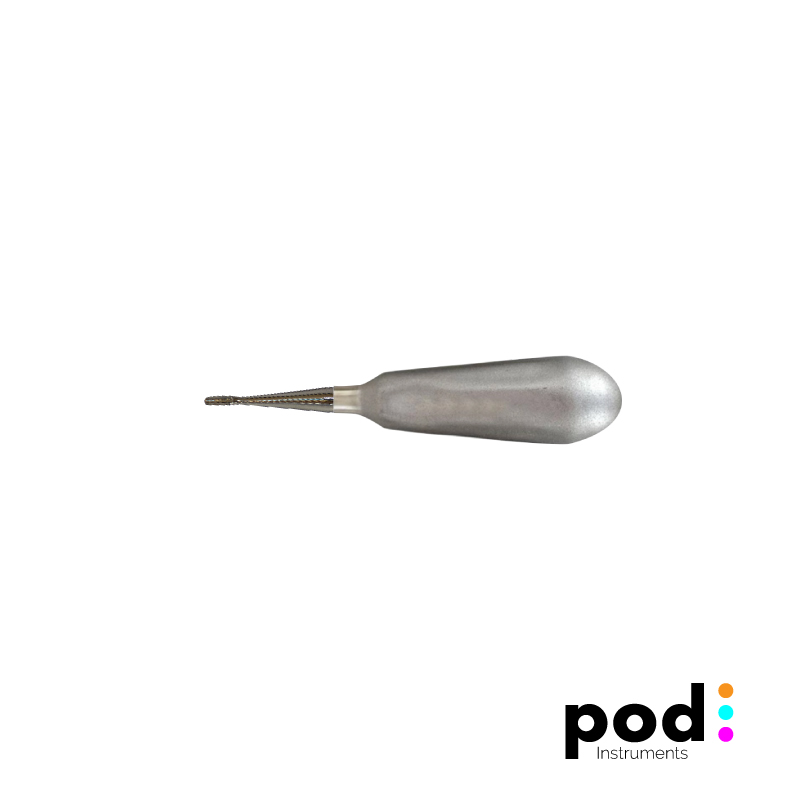 Item Codes:
Compact Handle : POD2CRE
Standard Handle : POD2SRE
pod 2.5mm Winged Elevator
Item Codes:
Compact Handle : POD2.5CWE
Standard Handle :
POD2.5SWE
pod 3mm Winged Elevator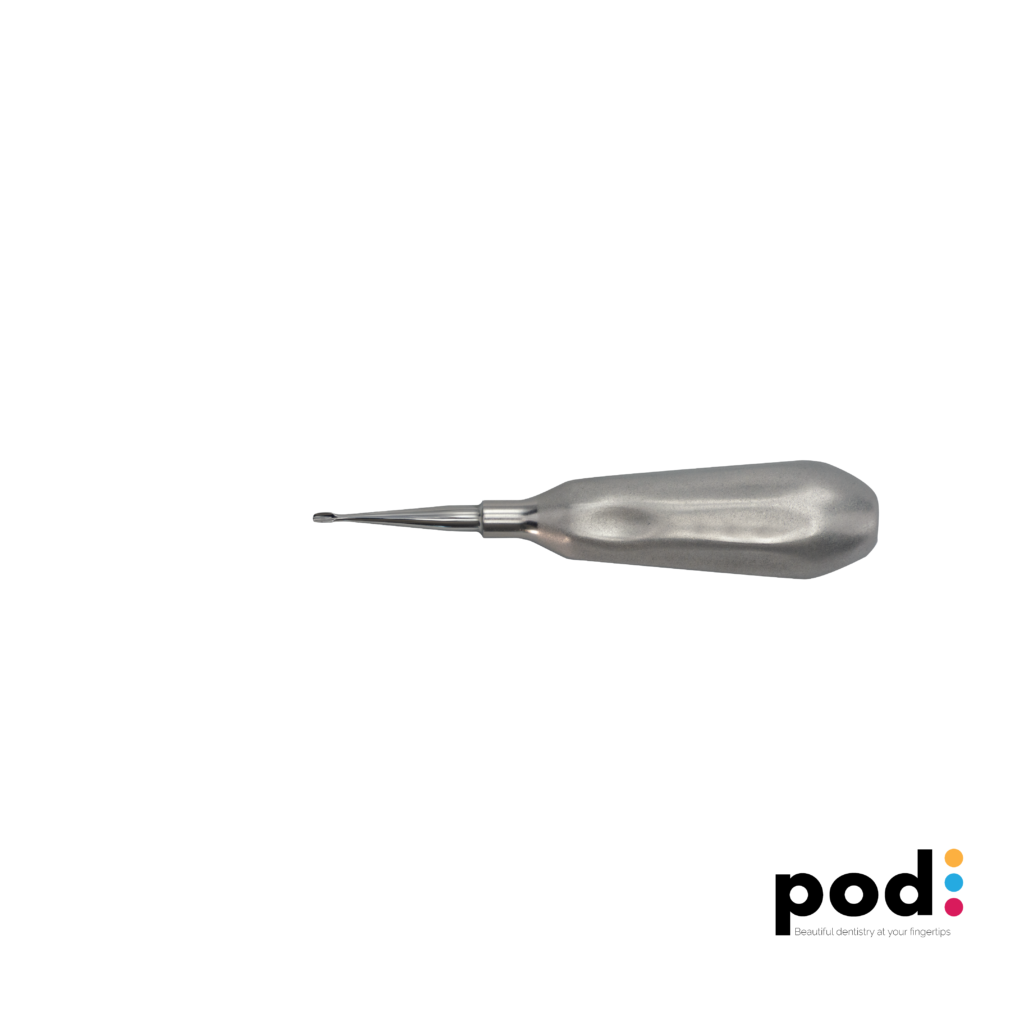 Item Codes:
compact Handle : POD3CWE
Standard Handle : POD3SWE
pod 3.5mm Winged Elevator
Item Codes:
Compact Handle : POD3.5CWE
Standard Handle : POD3.5SWE
---
pod 4mm Winged Elevator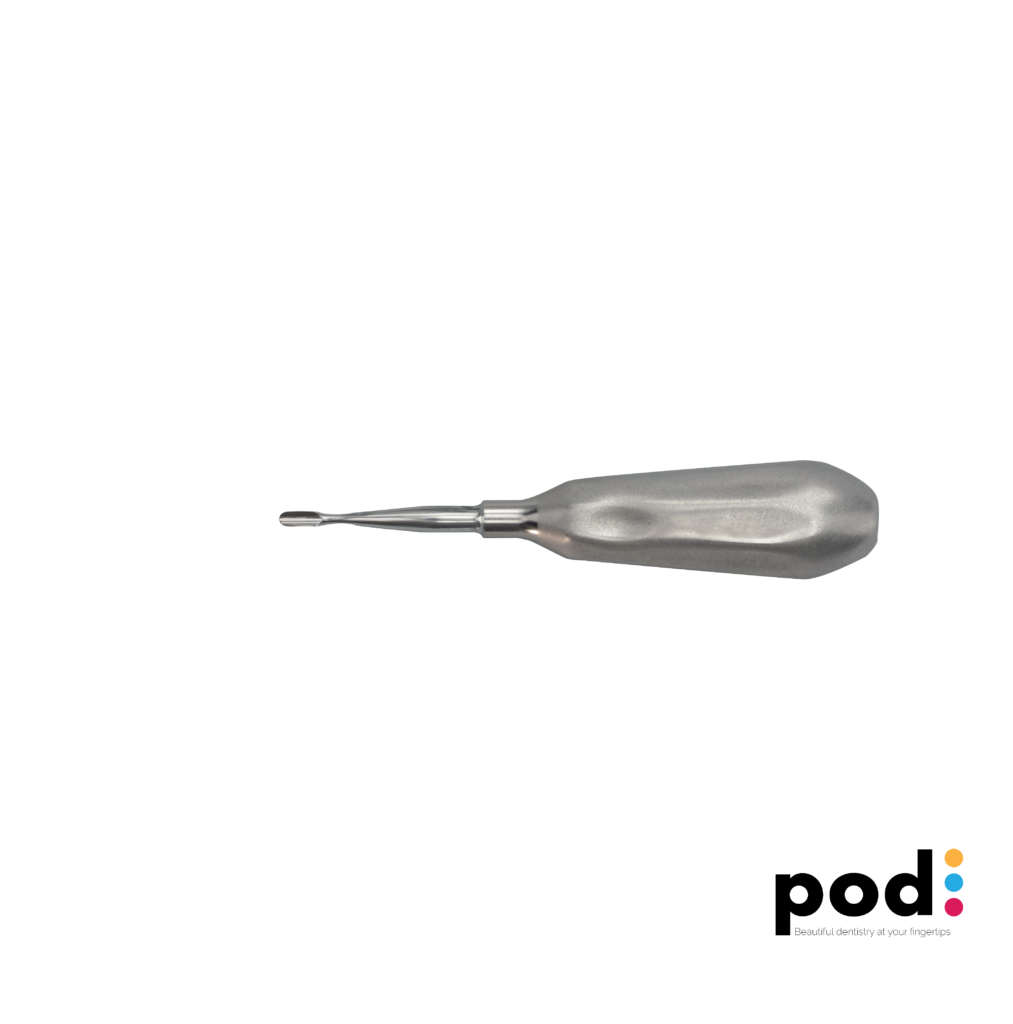 Item Codes:
Compact Handle : POD4CWE
Standard Handle : POD4SWE
pod 4mm Front Curve Elevator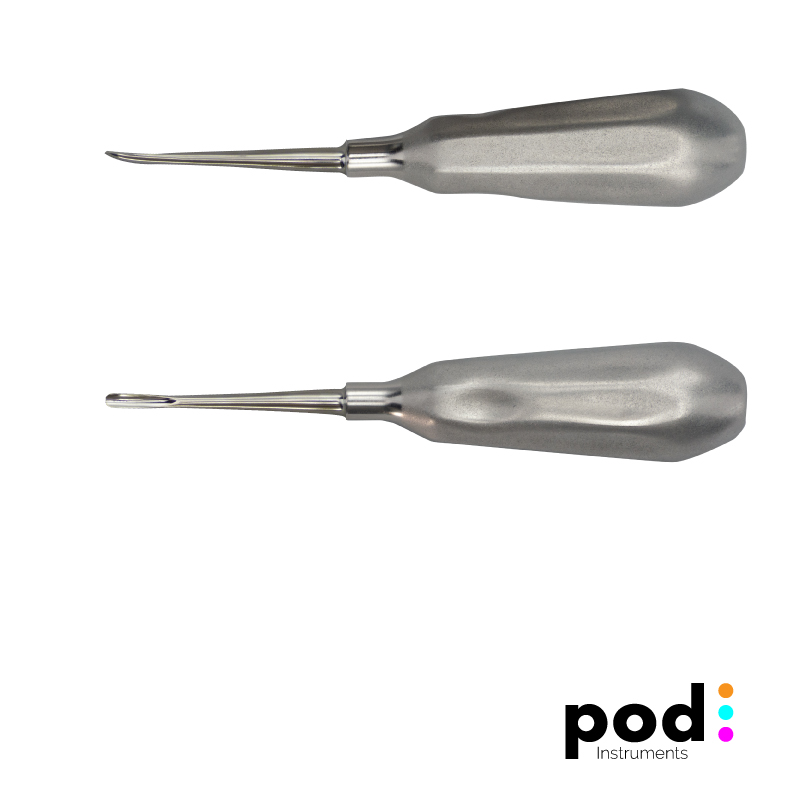 Item Codes:
Compact Handle : POD4CFCE
Standard Handle : POD4SFCE
pod 4mm Back Curve Elevator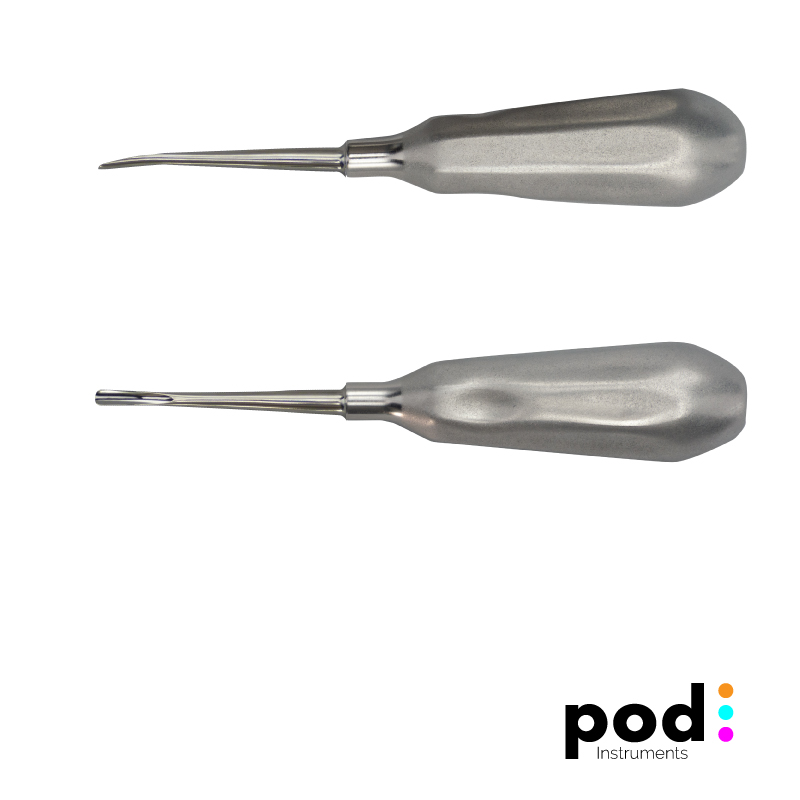 Item Codes:
Compact Handle : POD4CBCE
Standard Handle : POD4SBCE