MAXIGUARD® is veterinary dentistry's most user friendly and effective oral cleanser for dogs, cats, horses and exotics and has been used worldwide for the last 20 years. It is considered a "professional strength" product, as it is very concentrated.
"The results of this study suggest that zinc ascorbate gel used as an oral antiseptic improves feline oral health and may be most effective in decreasing bacterial growth, plaque formation and gingivitis when applied following a professional teeth cleaning procedure." Clinical and Microbiological Effects of Oral Zinc Ascorbate Gel in Cats, Journal of Veterinary Dentistry, David E. Clarke, BVSc, Dipl. AVDC, FAVD, Veterinary Dental Specialist, Melbourne, Australia
Through its unique combination of zinc and ascorbic acid (vitamin C), MAXIGUARD® helps control gingivitis, plaque and halitosis. Zinc is antibacterial reducing anaerobic bacteria responsible for bad breath and plaque formation. Vitamin C stimulates collagen production, aiding in gingival repair for treatment of periodontal pockets and gingival recession. As explained by Dr Peter Emily in his science summary, "Zinc Ascorbate Cysteine – How Does It Work?" in Pet Veterinarian magazine, Zinc ascorbate stimulates collagen production. Basically, collagen stimulation is the repair process of tissue." He also explains that the sulphur amino acid chelates with malodorous sulphur compounds and oxidises volatile fatty acids in the mouth. This provides a rapid (after 30 seconds) reduction of halitosis."
MAXIGUARD® is recommended for advanced periodontal cases, post oral surgery and pre and post dental cleaning. It is especially useful post prophy when a hard diet and brushing is not possible. MAXIGUARD® is taste free, providing good pet acceptance and owner compliance as it works with or without brushing. It is easy to apply and may be applied directly from the bottle applicator tip in large dogs or in smaller dogs and cats applied with the index finger, swab or brush.
Only a small amount is required as MAXIGUARD® is very concentrated. The product is applied to gums above the back molars and a natural cleansing action will distribute product to the whole oral cavity.
MAXIGUARD® is a natural product and safe for daily use. Laboratory evaluations demonstrate that dosing twice per day at the recommended small volume, will deliver considerably less zinc intake than recognised toxic levels or even the required daily intake from the diet. Natural oral compounds like zinc ascorbate/Taurine are generally recognised as the safest approach to oral care, especially in animals where the product is ingested. Many home care dental products contain Chlorhexidine which can increase plaque/calculus formation, stain teeth brown, and decrease the pet's sense of taste. MAXI/GUARD® is Chlorhexidine free and does not have these side effects.
---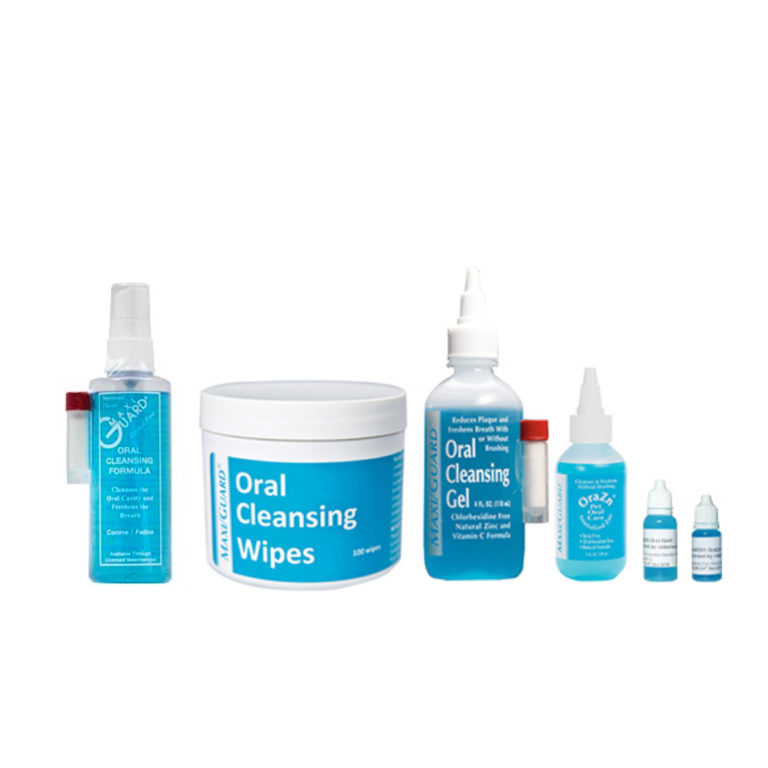 MAXIGUARD® Starter Pack

MAXIGUARD® Starter Pack – This contains the complete MAXIGUARD® range allowing you flexibility in offering the product best suited to your patient's needs.
6 x 118ml bottles MAXIGUARD®Oral Gel®
6 x 120ml bottles MAXIGUARD®Oral Cleansing Spray®
6 x 60ml bottles MAXIGUARD®OraZn®
6 x tubs 100 MAXIGUARD®Dental Wipes®
8 x 15ml pre-mixed MAXIGUARD®Oral Gel® dispensary pack
6 x 10ml MAXIGUARD®OraZn® dispensary pack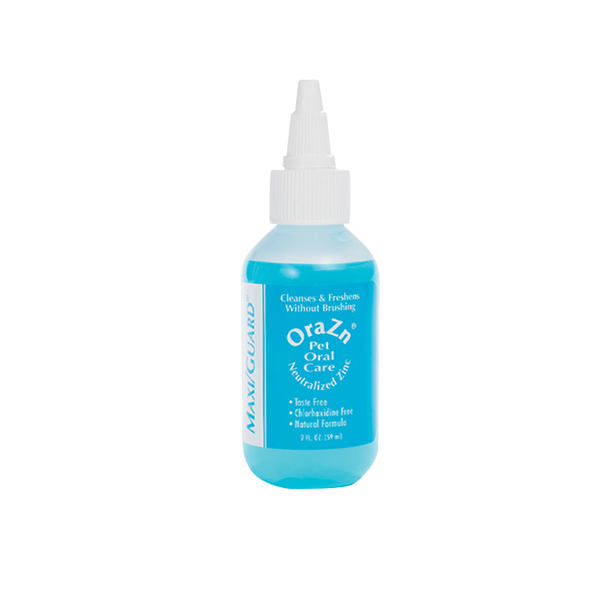 MAXIGUARD® OraZn
Maintaining Oral Health
Tough Pet Acceptance Cases
Post Prophy
Utilises a taste-free neutralised zinc formula that is acceptable to even the most challenging cases, such as cats and small dogs. It is very effective at maintaining oral health after dental prophylaxis.
---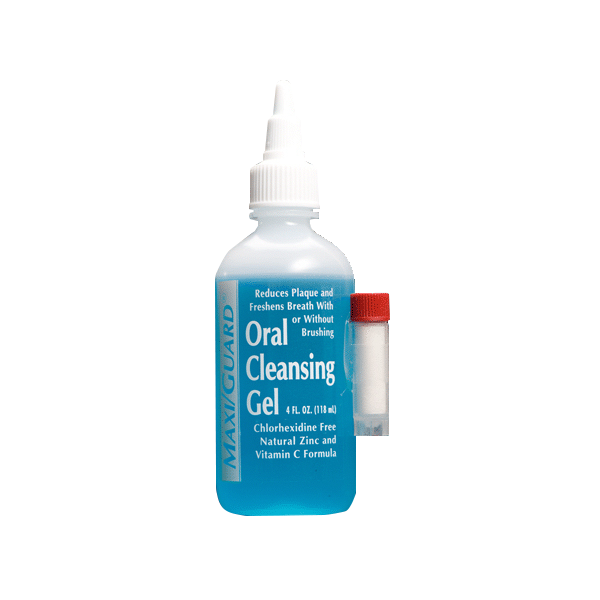 MAXIGUARD® Oral Gel
A "professional strength" product with a long history of being the most complete home care product available. The unique zinc ascorbate formula is very effective in reducing gingivitis, plaque deposition and halitosis.
Recommended for:
Advanced Periodontal Cases
Post Surgery
Pre and Post Prophy
---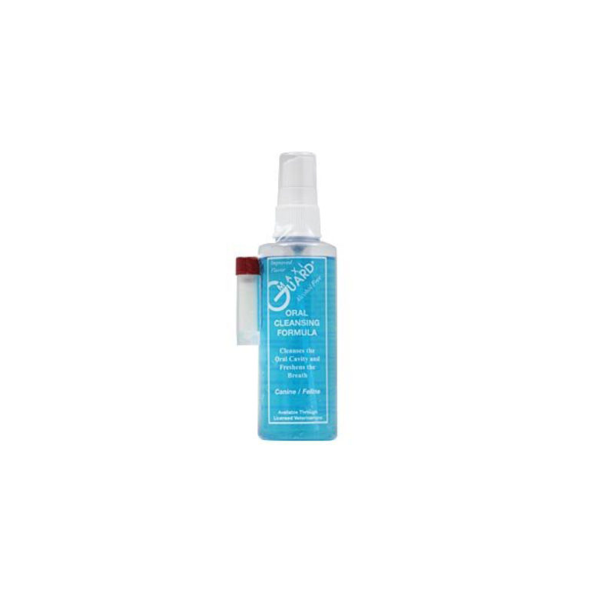 MAXIGUARD® Oral Cleansing Formula
Veterinary dentistry's most effective oral cleanser and freshener for dogs, cats, horses and exotics in a user-friendly spray. MAXIGUARD Oral Cleansing Formula offers the compound, zinc ascorbate/taurine. The product is natural, safe for daily use, inexpensive, and is well tolerated with its acceptable taste.
---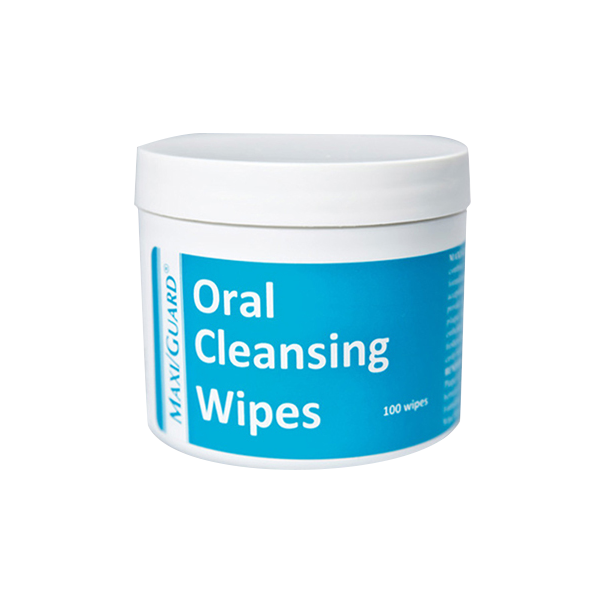 MAXIGUARD® Oral Cleansing Wipes
MAXIGUARD® Oral Cleansing Wipes are great for maintaining the mouth, however, MAXIGUARD® Oral Cleansing Gel is recommended for more advanced periodontal disease and post extraction/surgery.
Recommended for:
Maintaining Oral Health, controlling halitosis & reducing plaque deposition
Tough Pet Acceptance Cases
Pet Owners Who Need an Easy Solution
Client Education – Showing in Consult Room the Amount of Oral Debris in their Pet's Mouth
---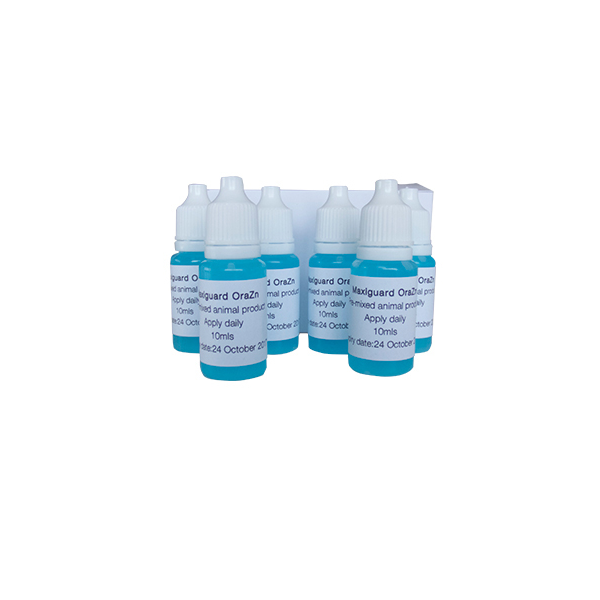 MAXIGUARD® Dispensary Packs
The smaller bottles in these packs are perfect for dispensing routinely after a professional dental prophylaxis to prevent plaque accumulation and as a low cost introduction to homecare. Dispensary bottles are designed to cover the 7 days post dental when a hard diet and brushing may not be possible, after which time ongoing home care can be discussed with the owner. They may also be used 7 days before a dental prophylaxis to soften calculus, thereby reducing scaling time by 30%. It is advisable to use MAXI/GUARD® OraZn for cats and small dogs as they may not tolerate the slightly acidic taste of MAXI/GUARD® Oral gel.
---