CR dental x-ray systems offer you the flexibility of multiple plate sizes and the ScanX Duo which allows two imaging plates to be processed at the same time has an even wider range of plates with the option of a massive size 6 making it a fast, efficient and flexible option. The modern design of the PSPIX2® is three times smaller than other scanners making it a favourable option for practices where space is important.
---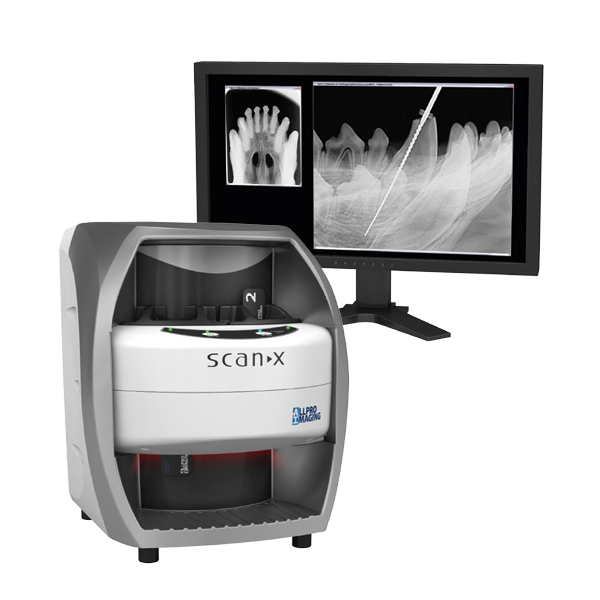 All Pro Scan X Duo
The ScanX Duo rapidly produces digital, diagnostic quality radiographs in all intraoral dental sizes, 0 through 4, and even size 6. The dual plate scanning capability makes it exceptionally efficient during times of heavy workflow.
---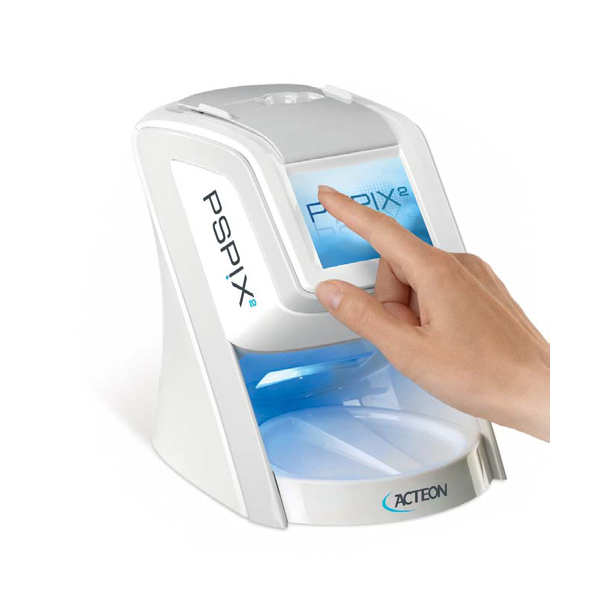 Acteon PSPix
Three times smaller than other imaging plate scanners, the PSPIX2® is the most compact system available.
---