VDS offers a range of absorbable haemostatic agents for dental and other surgical procedures which all stop bleeding quickly and effectively, reducing intra-operative bleeding and surgery time. These haemostatic agents are made either from absorbable gelatin or oxidised regenerated cellulose.
Those made from absorbable gelatin can absorb 40-50 times their own weight and are completely absorbed within 3-4 weeks with no residue or encapsulation. They are also effective delivery agents for other drugs such as Doxycycline. Available in sponge or powder form. Sponges are available with or without antibacterial colloidal silver and can be cut to size to suit the surgical site. Powder can either be used directly on the site or mixed with sterile saline to form a mouldable putty which can be formed into any shape, according to the surgical site.
Products made from oxidised regenerated cellulose are completely absorbed within 7-14 days without tissue reaction and have a low pH which creates a bactericidal environment. A variety of sizes are available and they may be cut into any desired dimension without fraying.
All VDS haemostatic products have CE and ISO certification, are gamma-sterilised and non-toxic, non-allergenic, non-immunogenic and non- pyrogenic.
Haemostatic Sponge with Colloidal Silver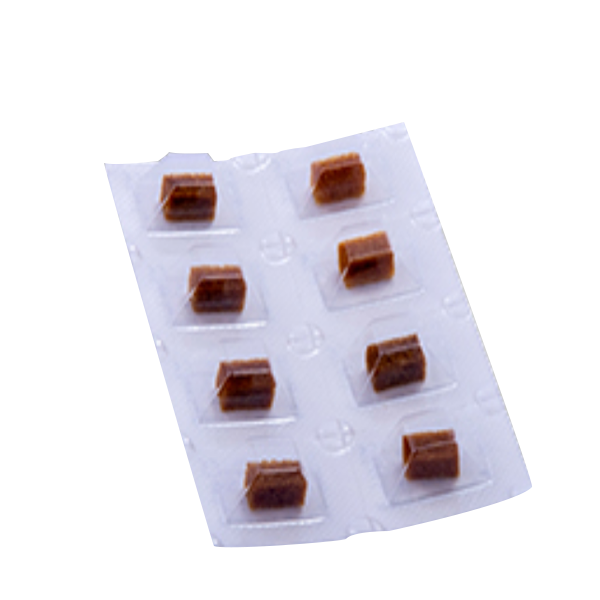 Haemostatic Sponge Dental Socket Size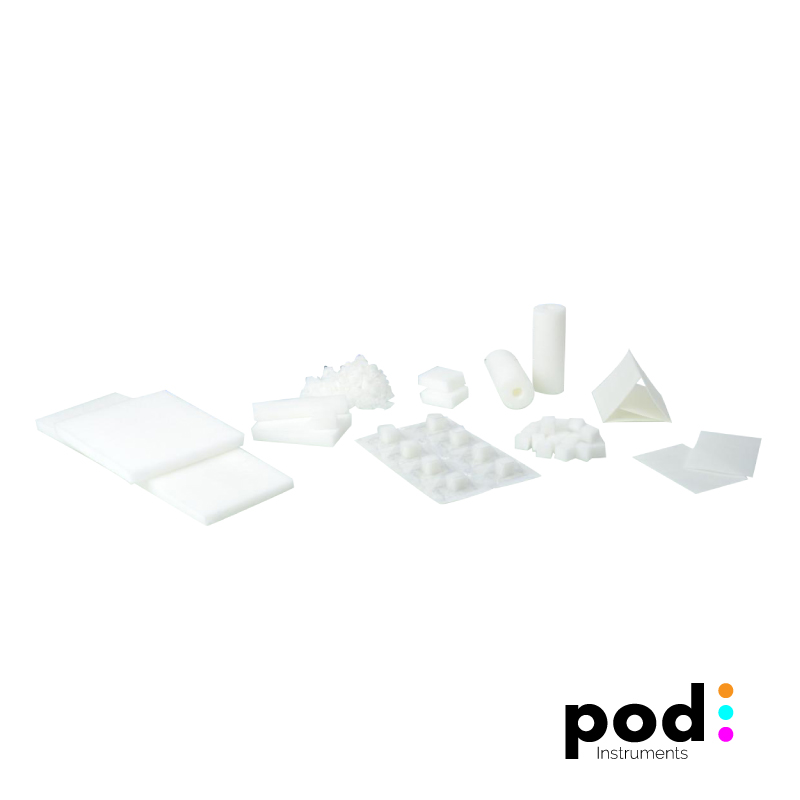 Haemostatic Powder with Bellow Applicator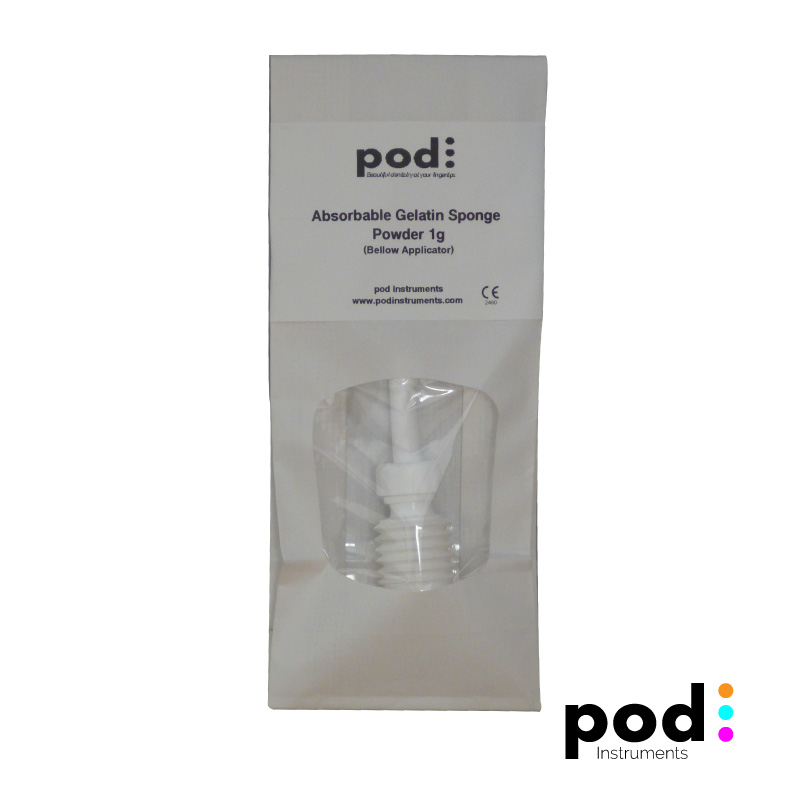 Haemostatic
Powder with Sterile Saline
Haemostatic Gauze