Dental carts are a popular way of providing the powered instruments necessary for veterinary dental procedures. VDS provide a range of dental carts to suit the needs of every clinic. Made in the USA and serviced locally through a nationwide network of dental engineers.
---
Companion Animal Dental Carts
---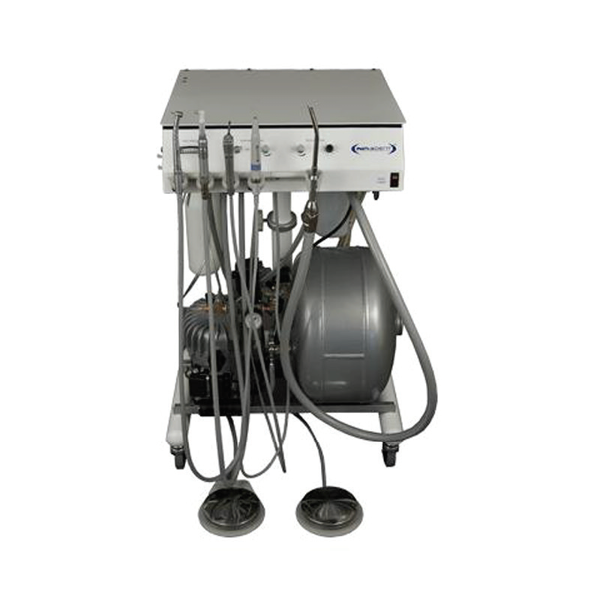 Inovadent Veterinary Dental Carts
Manufactured in the USA, Inovadent™ offers quality dental machines which are extremely affordable and within reach of all veterinary practices. Inovadent™ dental systems are cleverly designed to be completely configurable to meet the varying needs of veterinarians such as space and skill level. Compressors may be traditional or oil free and other options include illuminated handpieces, scalers and suction.
Provided with a comprehensive 3 year manufacturer's warranty.
---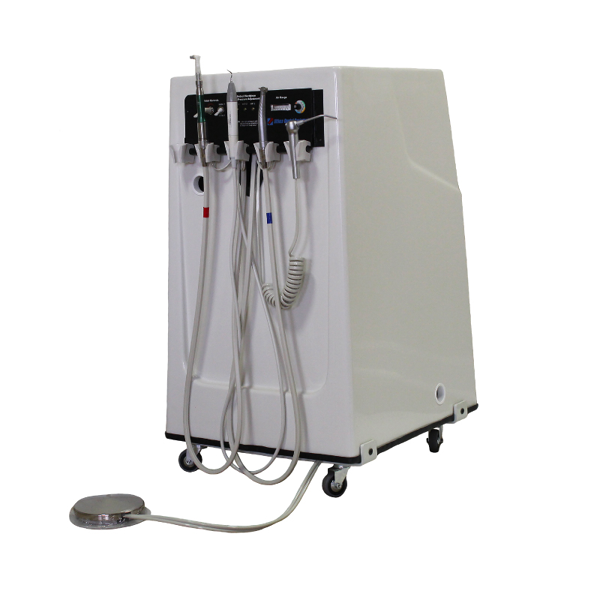 Ultima 500 Veterinary Dental Cart
The Ultima 500 Series provides unmatched performance, making dental cleaning and extractions easy. The unit has a custom fibreglass shell which is durable, easy to maintain and clean; and being mobile, it fits under most standard countertops for easy storage.
5 Year Warranty
---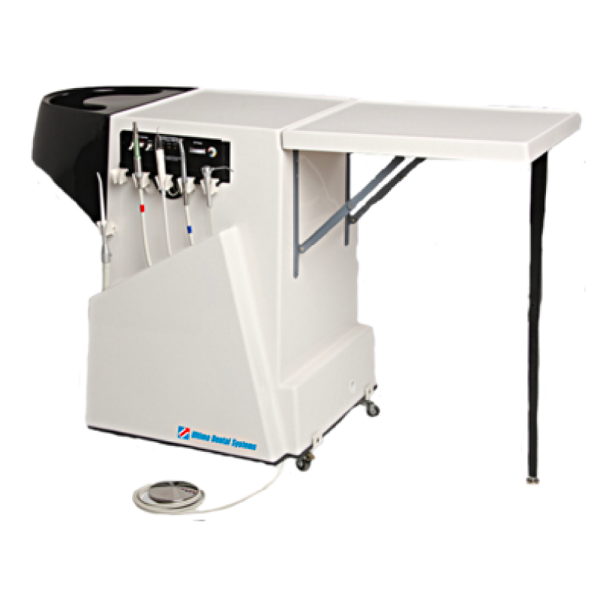 Ultima 2000 Veterinary Dental Cart
The Ultima 2000 dental system converts any room to a veterinary dental surgery. Ergonomically designed, it has a fold away custom fibreglass shell and table perfect for sit down dentistry. The extendable fibreglass table retains patient body heat better than conventional stainless steel tables, and the black sink provides better visual acuity during extraction procedures, making white teeth standout. The unit is completely mobile, requires no plumbing and the sink drains into a collection reservoir which is emptied at the completion of dental procedures. The 2000 Series provides unmatched performance with Ultima's state of the art super silent surge oil compressor with dual filtration system. The air holding tank is automatically vented every 30 minutes, extending the life of the compressor by preventing the holding tank from rusting and rupturing. Venting the holding tank on a compressor is part of regular maintenance but is often overlooked when it must be done manually as in other dental units
5 Year Warranty
---
Equine Dental Carts
---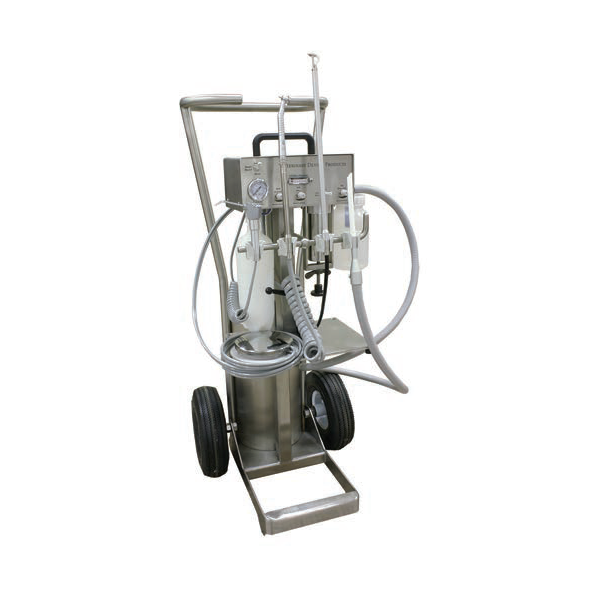 Equine Periodontal System
The Equine Periodontal System is used for the diagnosis and treatment of periodontal disease and endodontic procedures in horses.
System is complete and ready to use and requires only regulated bottled air and the irrigation system to be filled with distilled water or coolant.

---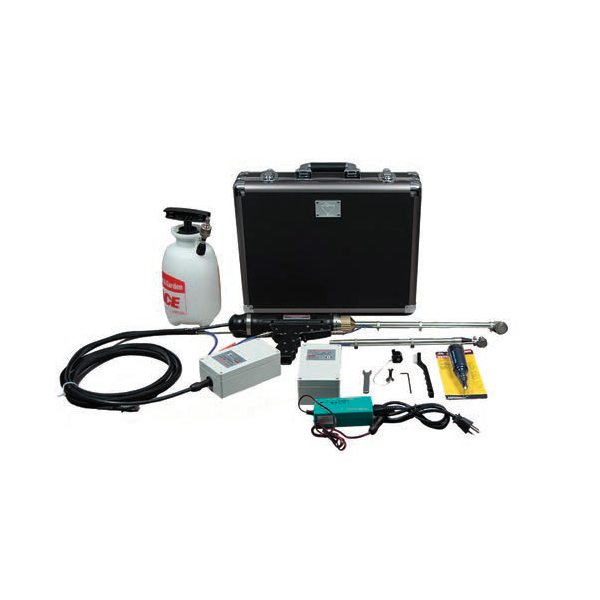 Versa Float
The Versa-Float™ Kit provides practitioners a mobile instrument to enhance floating techniques. The Versa-Float™ dental system delivers a high standard to power dental instruments. The variable speed unit is controlled by the trigger on the pistol-grip handle, allowing the practitioner more control and accuracy in the mouth along with cooling irrigation to protect animal welfare.
---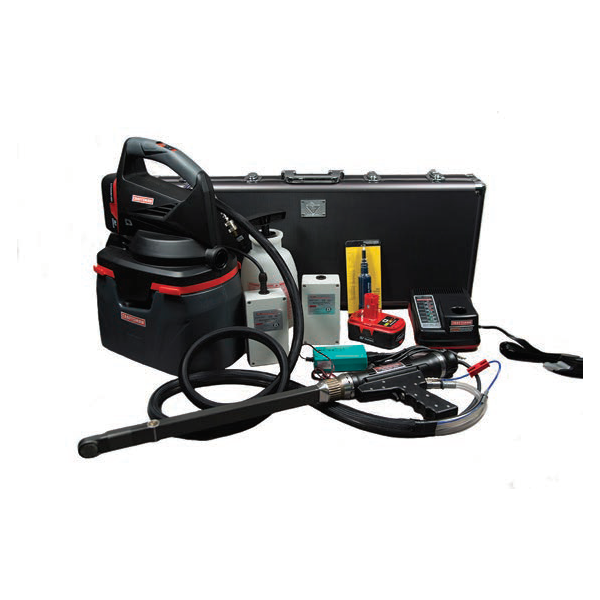 Versa Float Ultra
The Flexi-Float™ Ultra is a lightweight, compact, all-in-one, battery-powered irrigated equine float system.
The slender design and movable disc angle allows practitioners to maneuver around the dental arcade, along with its shaft which rotates 180 degrees for use on both the upper and lower arcade.
This well balanced system has fully integrated irrigation, suction and trigger speed control which allows for quick removal of hooks in the mouth whilst providing sufficient cooling to promote animal welfare.
The Flexi-Float™ Ultra is battery powered making it completely mobile. The rechargeable battery lasts between 8-10 horses. The diamond discs are smoother and last longer than carbide discs and can be quickly changed out in the field, taking less than one minute.

---