For many clinics space is limited. The VDS range of compact dental units provides all the handpieces required for veterinary dental procedures in small table top units. These units are available table top, post or wall mounted (with a fold away arm).Some units require a air and water supply. Air can be provided via a portable air tank or piped from a compressor, while water can be delivered from filtered mains supply or via the VDS dual water system.
Ultima and Inovadent HS4W units have an inbuilt dual water supply and only require air. The new Ultima "E" series utilises an all electric system that requires no compressor and is the latest innovation in veterinary dentistry.
All our veterinary dental units are made in the USA and are of outstanding quality and have extensive warranties.
---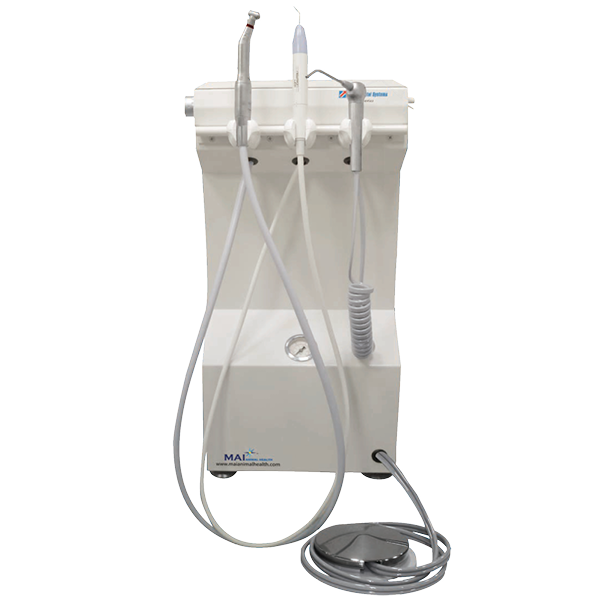 Ultima Electric Veterinary Dental System

The Ultima Electric is the very first electric driven dental machine dedicated to small animal and equine dentistry and features a revolutionary electric handpiece. This electric handpiece maintains speed regardless of pressure and delivers consistent torque compared to air driven systems which can lose over 50% of their speed when in contact with the tooth surface. This eliminates handpiece vibration, improves precision when sectioning teeth (as the cutting bur does not need to leave the tooth surface) and removes the need for any brushing action thereby eliminating hand, wrist and arm fatigue.
The Ultima Electric is a complete dental unit with a small footprint. It includes a new oil free mini-compressor which cools the handpiece and pressurises the water system. Water is supplied through two 1 litre water bottles which removes the need for any plumbing. Speed is controlled precisely using either a power dial or variable speed foot control. Minimal maintenance is required as only the handpieces require oiling and maintaining.
No plumbing or air connections required
---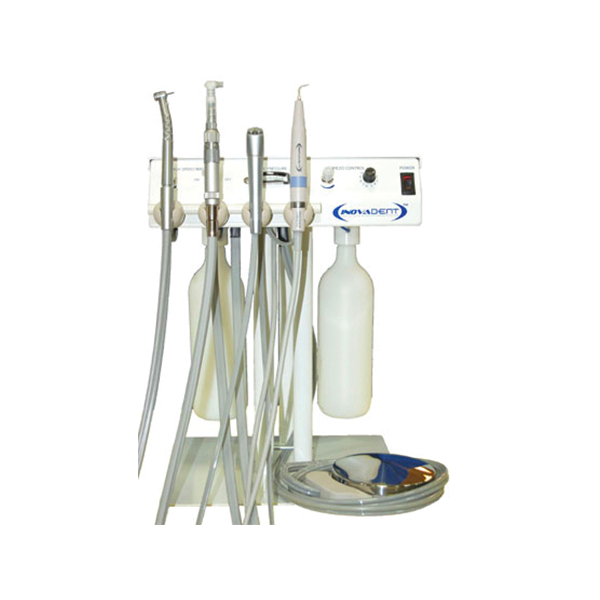 Made in the USA, the Inovadent™ tablet top unit provides an extremely affordable, compact veterinary dental suite which is completely configurable to the specific needs of the practice. May be mounted on wall arms, post mounted or freestanding to fit in the most confined spaces. Operates using an air tank or different configurations of a remote compressor.
3 Year Warranty
---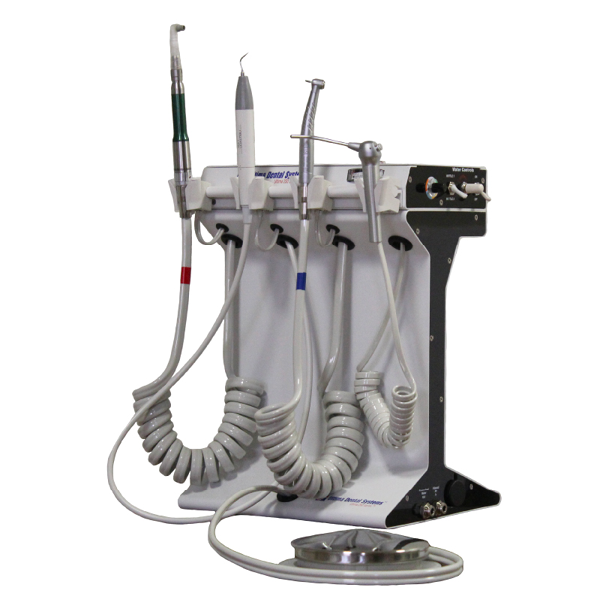 Ultima 250 Table Top Unit
This sleek and compact unit provides superior performance for dental cleaning and extractions. The 250 Series is ideal for practices with minimal workspace, mobile clinics or as a second unit to increase productivity. Arm mounted or table top, it has an aluminium body which is durable and easy to maintain.
5 Year Warranty
---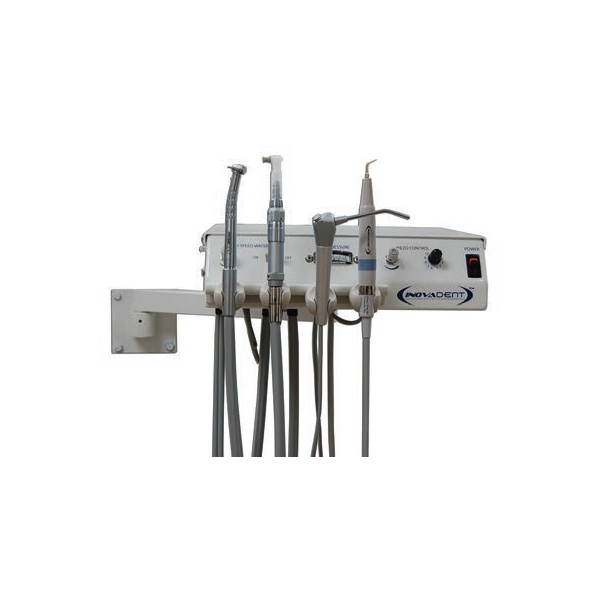 Inovadent Swing Arm for Dental Systems

A wall mounting system for Inovadent table top dental systems which reduces workspace clutter by folding away.
The wall arm kit includes a 101.4mm (4 in) mounting plate and your selected arm length of 203.2mm (8 in), 304.8mm (12 in) or 406.4 mm (16 in)
---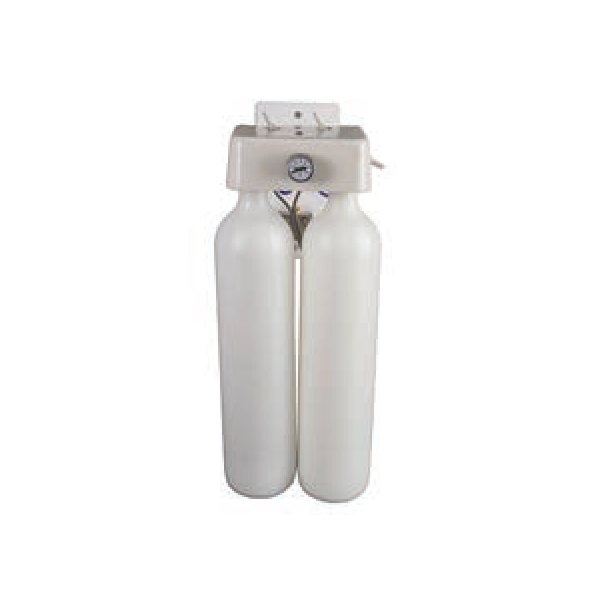 Inovadent Dual Water for Dental Systems

The Inovadent dual water system delivers pressurised water and/or coolant to your dental system. It connects directly to compressor and its inline design easily fits to any standard quick release fitting.
Connects to all Inovadent compact systems.
---