VDS provide premium dental systems manufactured in the U.S.A by Inovadent and Ultima Systems. Our innovative range of specialist veterinary dental systems are designed especially for veterinary medicine and do not have re-purposed human dental handsets.
This includes the Ultima E series Veterinary Dental System that removes the need for a dental compressor providing unparalleled technology and performance in a low maintenance system.
Compact Veterinary Dental Systems
---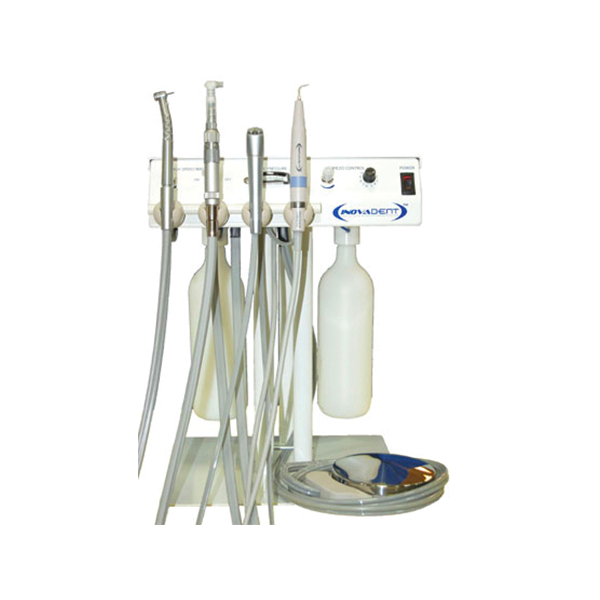 Inovadent Compact Units
Made in the USA, the Inovadent™ tablet top unit provides an extremely affordable, compact veterinary dental suite which is completely configurable to the specific needs of the practice. May be mounted on wall arms, post mounted or freestanding to fit in the most confined spaces. Operates using an air tank or different configurations of a remote compressor.
3 Year Warranty
---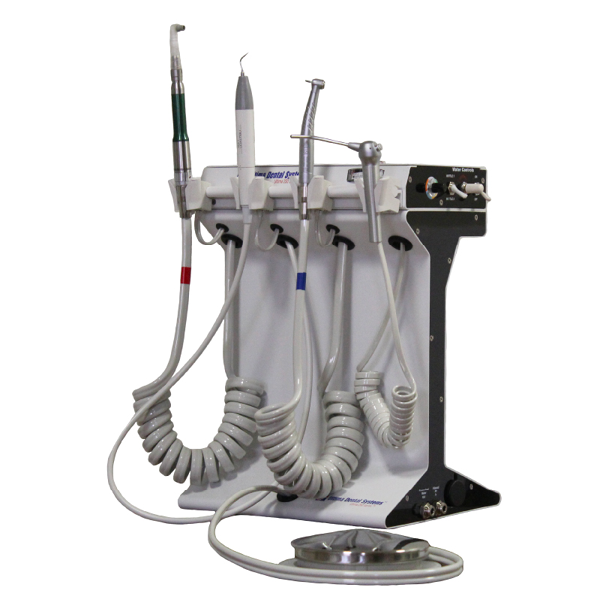 Ultima 250 compact Unit
This sleek and compact unit provides superior performance for dental cleaning and extractions. The 250 Series is ideal for practices with minimal workspace, mobile clinics or as a second unit to increase productivity. Arm mounted or table top, it has an aluminium body which is durable and easy to maintain.
5 Year Warranty
---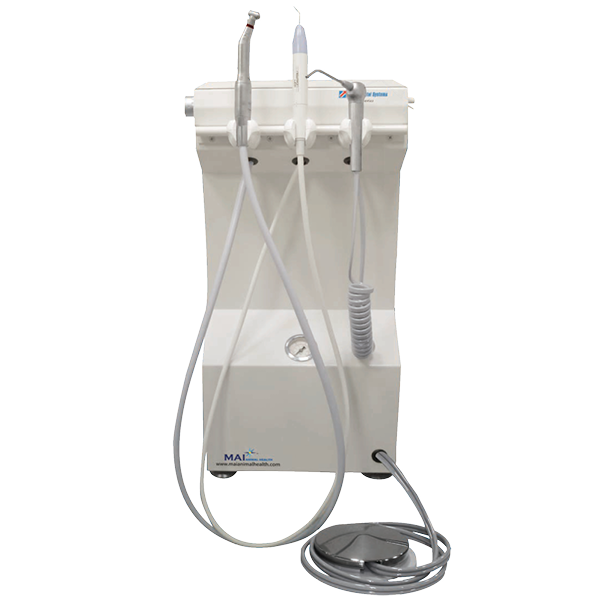 Ultima E Series Electric Compact Unit
The Ultima Electric is the very first electric driven dental machine dedicated to small animal and equine dentistry and features a revolutionary electric handpiece. This electric handpiece maintains speed regardless of pressure and delivers consistent torque compared to air driven systems which can lose over 50% of their speed when in contact with the tooth surface. This eliminates handpiece vibration, improves precision when sectioning teeth (as the cutting bur does not need to leave the tooth surface) and removes the need for any brushing action thereby eliminating hand, wrist and arm fatigue.
---
Veterinary Dental Carts
---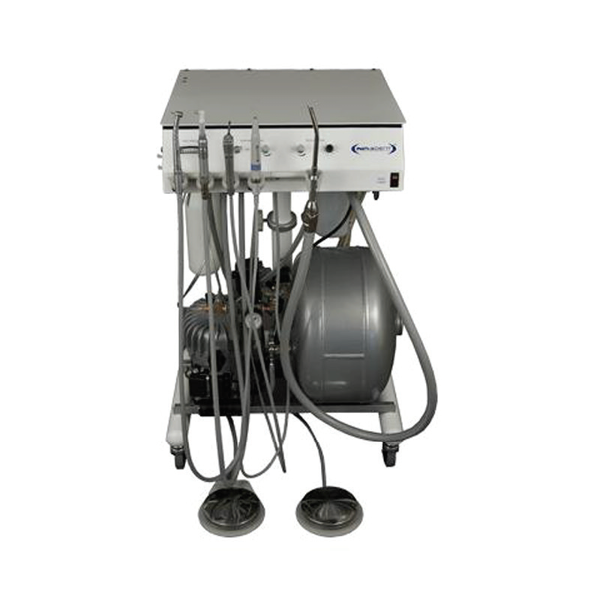 Inovadent Veterinary Dental Carts
Manufactured in the USA, Inovadent™ offers quality dental machines which are extremely affordable and within reach of all veterinary practices. Inovadent™ dental systems are cleverly designed to be completely configurable to meet the varying needs of veterinarians such as space and skill level. Compressors may be traditional or oil free and other options include illuminated handpieces, scalers and suction.
Provided with a comprehensive 3 year manufacturer's warranty.
---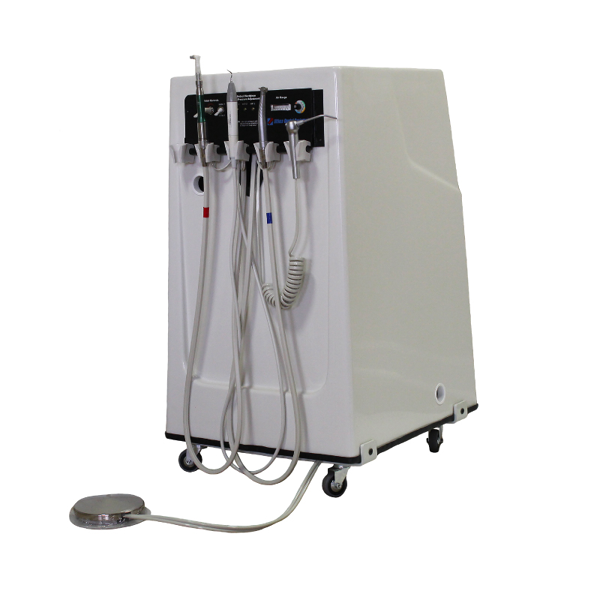 Ultima 500 Veterinary Dental Cart
The Ultima 500 Series provides unmatched performance, making dental cleaning and extractions easy. The unit has a custom fibreglass shell which is durable, easy to maintain and clean; and being mobile, it fits under most standard countertops for easy storage.
5 Year Warranty
---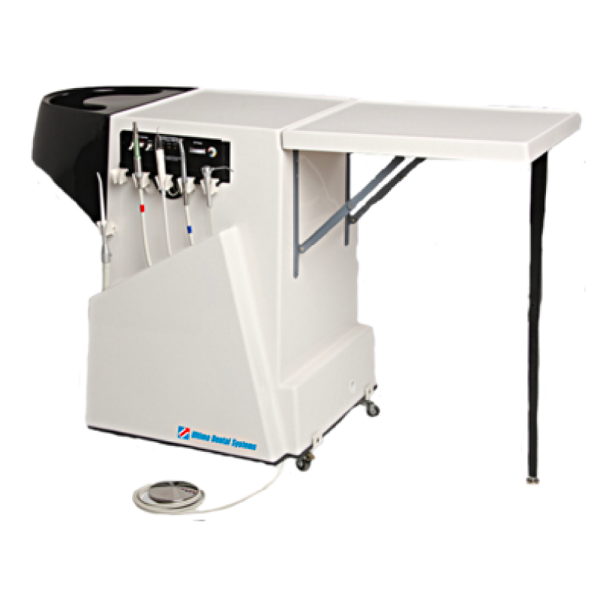 Ultima 2000 Veterinary Dental Cart
The Ultima 2000 dental system converts any room to a veterinary dental surgery. Ergonomically designed, it has a fold away custom fibreglass shell and table perfect for sit down dentistry. The extendable fibreglass table retains patient body heat better than conventional stainless steel tables, and the black sink provides better visual acuity during extraction procedures, making white teeth standout. The unit is completely mobile, requires no plumbing and the sink drains into a collection reservoir which is emptied at the completion of dental procedures. The 2000 Series provides unmatched performance with Ultima's state of the art super silent surge oil compressor with dual filtration system. The air holding tank is automatically vented every 30 minutes, extending the life of the compressor by preventing the holding tank from rusting and rupturing. Venting the holding tank on a compressor is part of regular maintenance but is often overlooked when it must be done manually as in other dental units
5 Year Warranty
---
Compressors & Accessories
---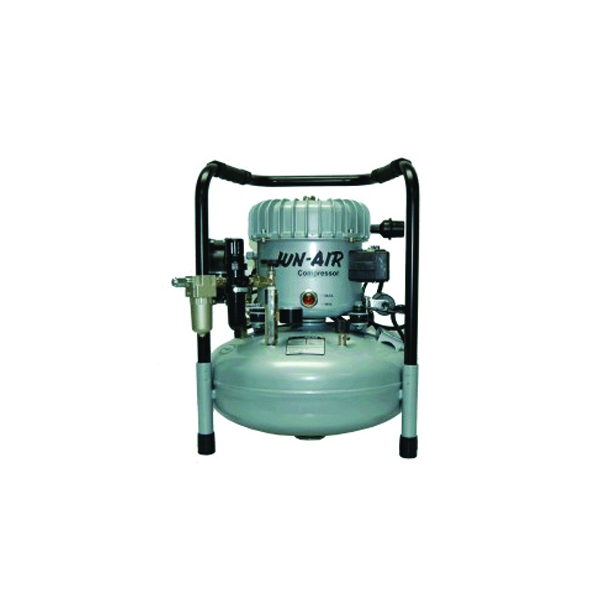 JunAir®Dental Compressors
The JUN-Air oil-lubricated compressor is the lifeline of dental surgeries worldwide and is the "original" quiet compressor with a noise level below 45 decibels. These compressors are so reliable that many units are still in operation after 25 years.
---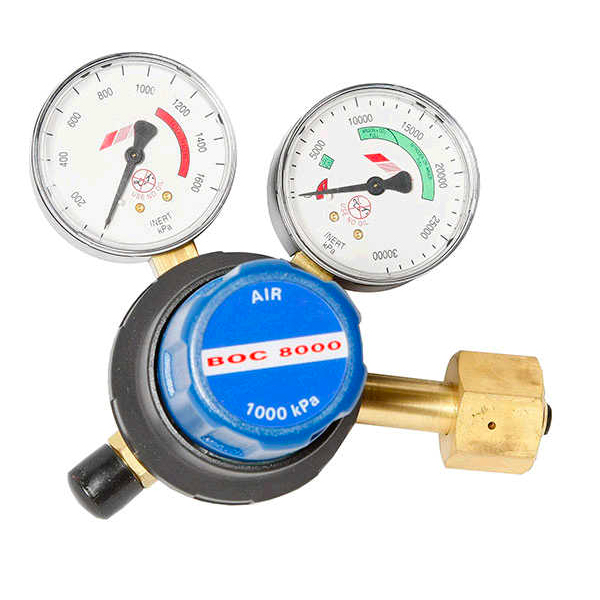 Air Regulator
Adjustable regulator to set the correct pressure for your hand instruments.
Required for use with bottled air.