MS Equine Dental Hand Floats are crafted in Australia from high quality stainless steel. They use an Australian standard 3-1/4" or 2" size blade.
The MS one-piece heavy duty, solid stainless steel shaft and head construction creates a sturdy, durable equine float. The flat handled shaft helps the user guide the blade along the teeth, while the large stainless steel handle with rubberised bands provides durability and comfort. MS equine hand floats use a round flat head that minimises discomfort to the horse.
---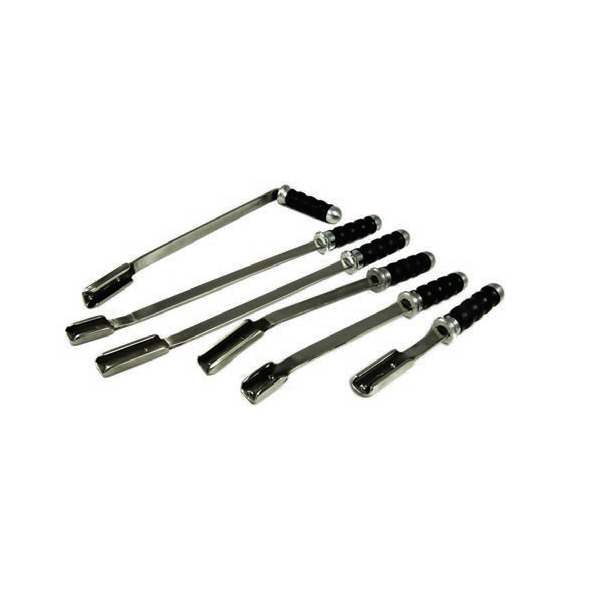 MS Equine Dental Hand Floats
Available lengths are 280 mm (11 in), 381 mm (15 in), and 406 mm (16 in) lengths with pistol grip, straight, straight open face and back angle options.
---