VDS equine speculums and accessories are designed specifically for safe and easy access to the oral cavity as well as providing adequate working room. The wide mouth speculums allow hands free x-rays to be taken through the speculum without distortion and are made from aircraft grade aluminium which provides strength and durability.
All VDS equipment have extensive warranties and are serviced locally in New Zealand.
---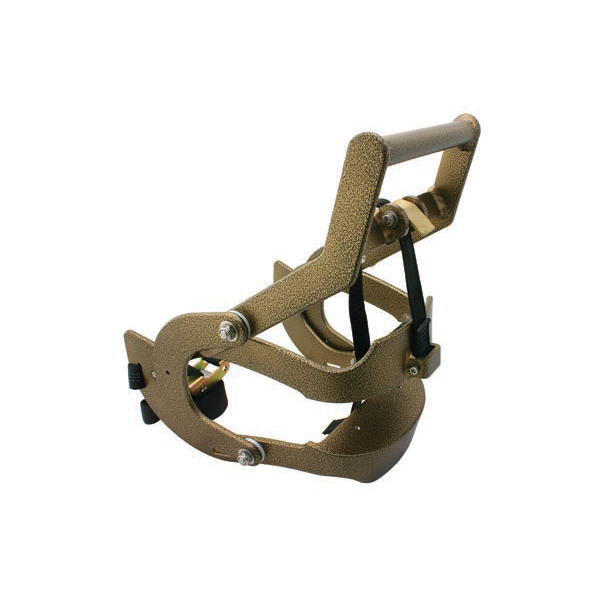 POD Wide Spec
Next generation equine speculum, an enhancement of the original AlumiSpec™, known and trusted throughout the industry
Wider design provides more space between the horse's cheek and speculum to accommodate digital radiography plates for obtaining dental films in a variety of positions
Constructed of aircraft grade aluminium, CNC milled precision pieces, TIG welded with a durable powder coat finish
Use of replaceable synthetic straps in the "cinch-lock" locking system allows for infinite degrees of access to the patient's oral cavity
May be used on all sizes of horses from miniature to draft
Recommended for use with sedated animals for the safety of the handler and the horse
Net weight of 2.5 kgs
---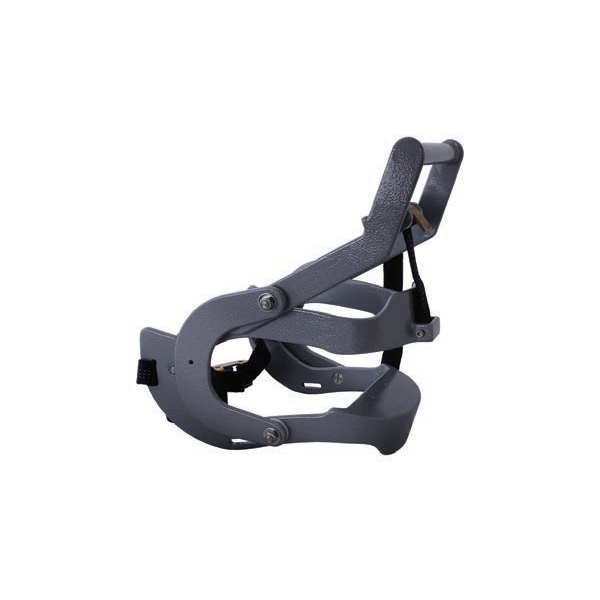 POD Safe Spec
Constructed of lightweight aluminium, net weight of 2.7 kgs
Durability is not compromised by lightweight design – able to withstand bending forces in dental procedures
Use of replaceable synthetic straps in the "cinch-lock" locking system allows for infinite degrees of access to the patient's oral cavity
Easy to clean and pliable at all temperatures
May be used on all sizes of horses from miniature to draft
Large plate area allows more retention of the incisors
Aluminium construction allows x-rays to be taken through the speculum without distortion
---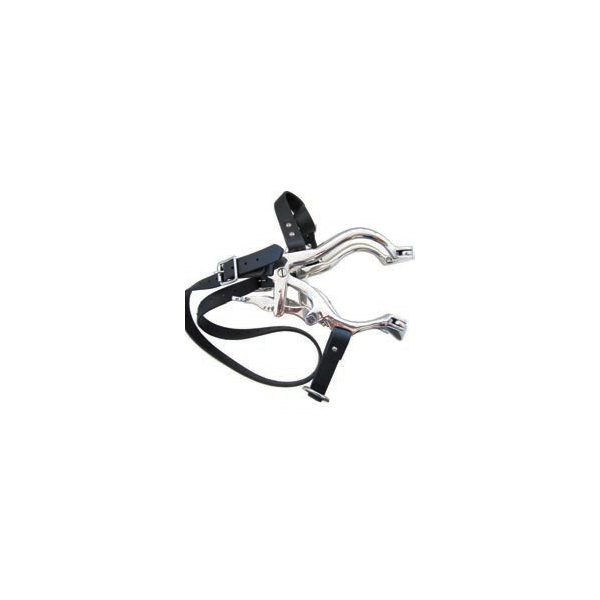 Edge Equine Mouth Speculum
The Edge Equine Speculum is made from the highest quality stainless steel. Standard mouth plates are easily removed and interchanged. The Speculum ratchets are not cast, but laser cut from 2205 stainless steel plate, giving a stronger and safer ratchet system.
Superior high polish finish
Superior Biothane® straps (strong, lightweight, flexible, easy-to-clean and abrasion-resistant)
Adjustable ratchets with five settings
Standard mouth plate can be easily removed and interchanged with either parrot-mouth extension plate or gum plate (both optional accessories).
---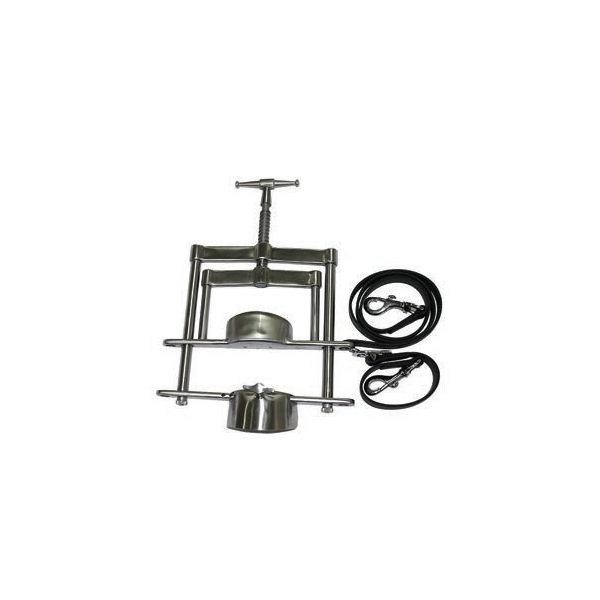 Gunther Equine Speculum
The Gunther Equine Speculum is used to offset the jaw for surgery and special procedures. This versatile speculum has 9 offset positions and rubber lined plates.
The Gunther Equine Speculum is also ideal for the minimally invasive Buccotomy procedure.
---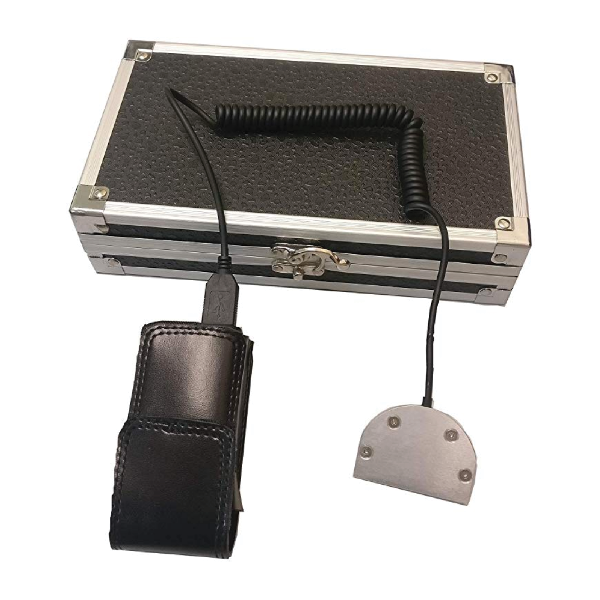 Equine Speculite
The Speculite is an essential tool for examination of horses' mouths and equine dentistry, removing the awkwardness of head-mounted or handheld lights and providing a freely mobile, high-intensity light source to clearly illuminate your work space.
The Speculite is a battery operated light source that attaches magnetically to the bite plate of an equine dental speculum. The bright LED light emits 400 Lumens (equivalent to daylight), has a slim design (5.5mm thickness) and durable, water resistant aluminium case which protects the light from power and float tools. The rechargeable battery has a running time of up to 3.5 hours and sits in a pouch which is either attached magnetically to a speculum or, if required, kept in your pocket via an extendable cord.
The Speculite is supplied in a protective aluminium case for storage and transport.
Bite Light
The Magnetic Spec BiteLite™ fits most styles and sizes of speculums by attaching to the upper bite plate. The unit contains 2 LED lights that use 3 "AA" batteries, providing about 8 – 10 hours of light and a USB charge cable with indicator light. The heavy duty design consists of durable water resistant plastic, a metal protective plate minimising possible damage from float and power tools, strong in-built magnets and a coiled cord which adds more flexibility. Mounting is available on request. The rechargeable battery box is available for separate purchase.
---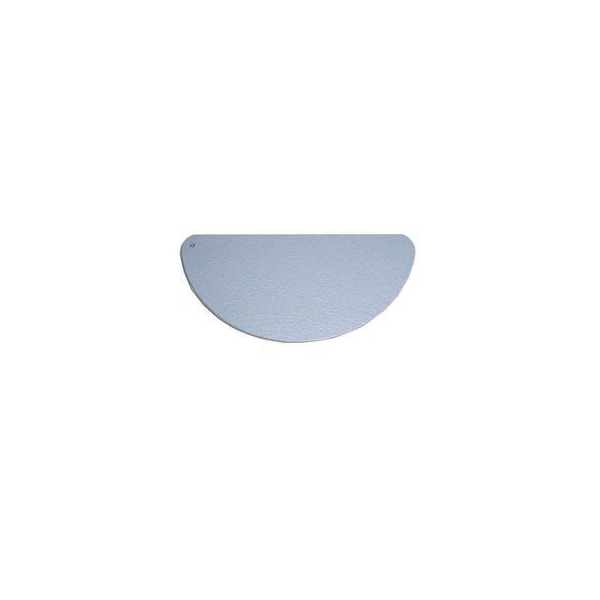 Magnetic Speculum Plate
The Magnetic Speculum Plate is designed to be used with non-magnetic speculums to enable use of the Magnetic Spec BiteLite™.
---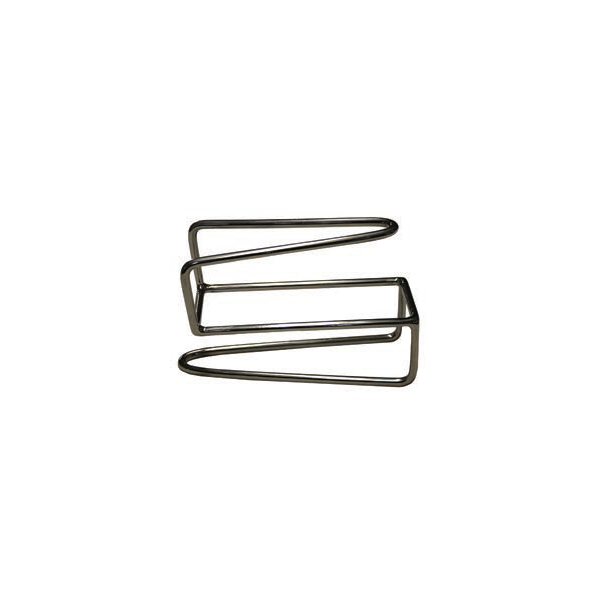 Equine Cheek Retractor
The Equine Cheek Retractor, or spreader, is designed to gently pull the cheeks away from the cheek teeth so that occlusion can be evaluated on a closed mouth. It is also useful for providing more room when using power dentistry equipment. It is designed with two offsetting size retractors, one large and one small, that can be easily alternated by simply turning the retractor around. Made from stainless steel.
---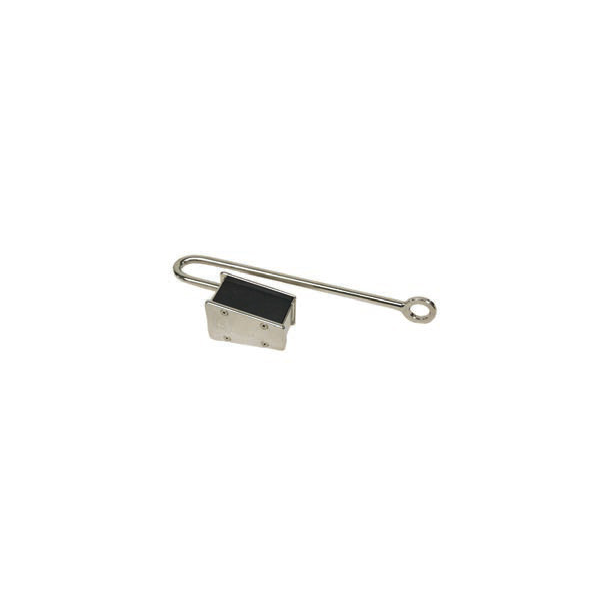 Harlton's Equine Mouth Wedge (side speculum)
The unique design of the Harlton's Equine Mouth Wedge (side speculum) allows several teeth to rest on it at one time. This keeps it from slipping and spreads the force across several teeth to reduce the danger of cracking. The wedge portion is covered with a thick piece of polyurethane making it more comfortable for the horse. The polyurethane is durable and well accepted.
---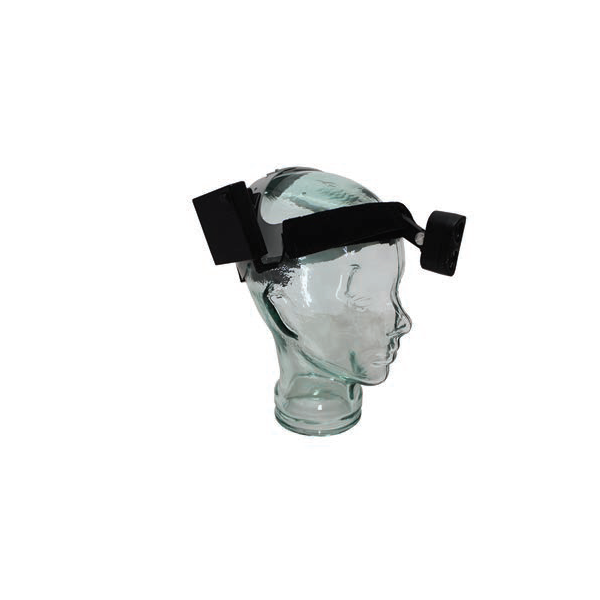 Dual LED Headlight
The Dual LED Headlight has two slim-line LED spotlights mounted vertically that follow the nose line. This lightweight headlight offers outstanding brightness and has a fully adjustable headband to fit all head sizes. The mounted battery box requires 3 "AA" batteries and the battery box is removable for convenience of changing and replacing batteries if damaged or lost.
---