VDS Disposable Equine Dental Float Blades avoid the time delays, costs and quality inconsistencies associated with sending away for regrinds. Minimising the number of blades in your business (no more doubling-up of blades on hand and those away at the re-grinders), VDS Disposable Equine Float Blades are always sharp. The blades are lightweight as the weight of excess carbide required for future regrinds is not necessary.
---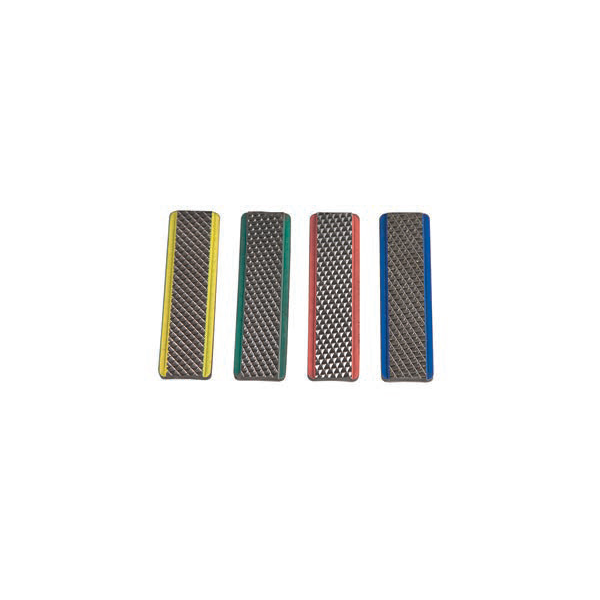 L Series Float Blades
The L series is the standard 76 mm (3-1/4 in) float blade.
Available in:
Fast Grade
Coarse Grade
Medium Grade
Fine Grade
---
E Series Float Blades
The E series is available in 40mm (1-1/2 in) or 50mm (2 in) sizes
Available in:
Fast Grade
Coarse Grade
Medium Grade
Fine Grade
---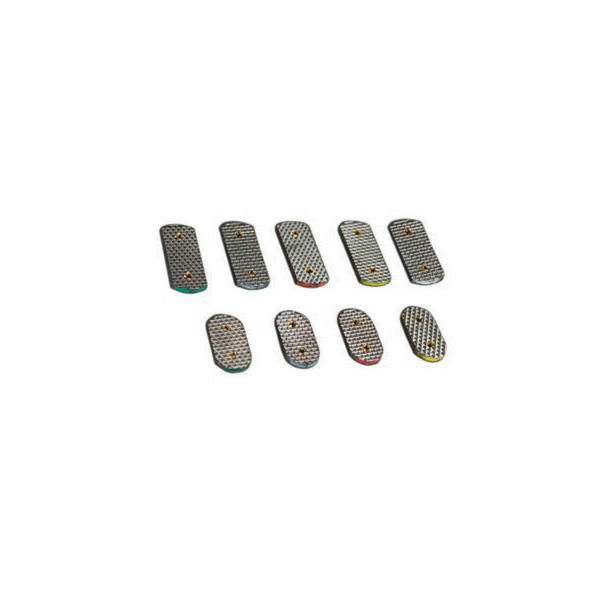 S Series Float Blades Twin Packs
The S series is available in 40mm (1-1/2 in) or 50mm (2 in) rounded sizes
Fast Grade
Coarse Grade
Medium Grade
Fine Grade
Super Fine Grade
---